The New 2020 Dodge Grand Caravan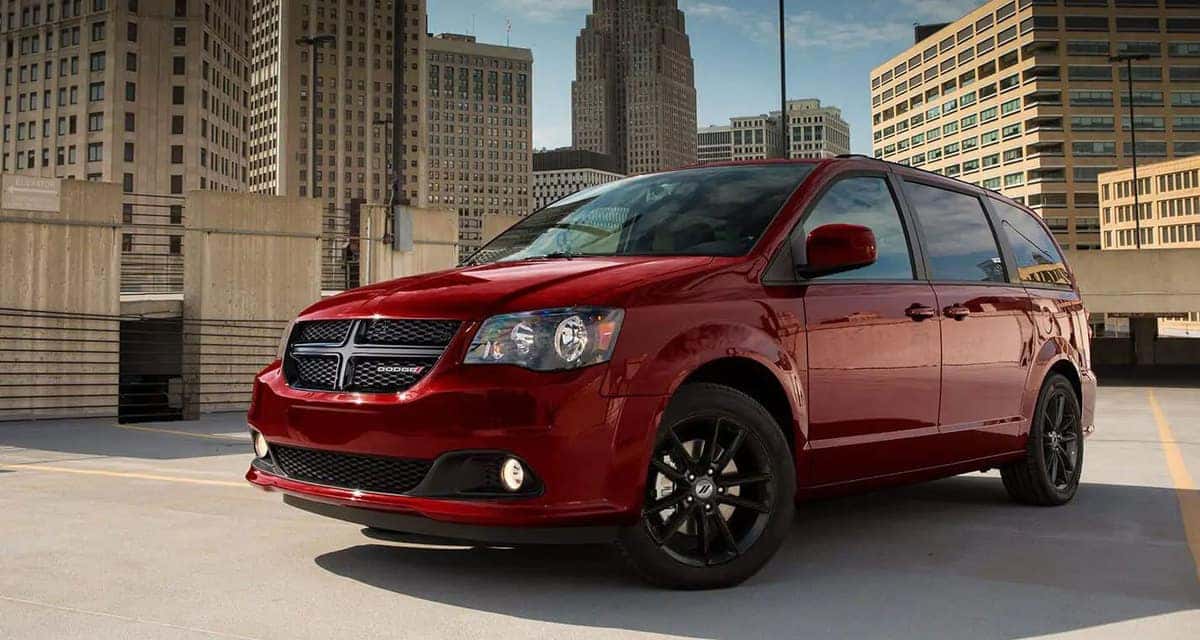 When your kids are small, you can get away with just driving a sedan. But once they grow up a little, a sedan can feel cramped. Is it time for an upgrade to a minivan? Then you'll want to opt for the new 2020 Dodge Grand Caravan, considering it's made by an all-American automobile brand that's known for its excellence. If you're interested in hearing more, then keep reading. In this article, we'll outline everything you need to know about the new 2020 Dodge Grand Caravan. That way, you'll see exactly why you need to buy it!
Choose From 3 Trims
The 2020 Dodge Grand Caravan is a minivan that seats up to 7 people. It comes with 3 amazing trims: SE, SE Plus, and SXT. Do note that all trims come standard with a 3.6L V6 engine and a 6-speed automatic transmission, so that should make things a lot simpler for you. Of course, because it's a minivan, the 2020 Caravan allows easy access for car seats. It has 3 sets of LATCH connectors, with 2 in the 2nd row and 1 in the 3rd row. So, what do you get with each trim? Read on to find out all the details!
As the base trim, the SE comes with cloth upholstery. While it's simple, that doesn't necessarily mean you won't be comfortable. In fact, the cloth used is soft and durable, which is perfect when you're driving around little ones.
The SE trim also comes with:
• Remote keyless entry
• Rearview camera
• Tri-zone manual climate control
• 3rd row Stow 'n Go seats
• Auto-dimming rearview mirror
Your family will also be pleased with the infotainment system. It's the Dodge Uconnect system, which has a 6.5-inch touchscreen and 6 speakers for its stereo.
SE Plus Trim
If you've got a bigger budget, then you'll want to choose the SE Plus trim over the SE one. This is because, for a little extra, you'll get a ton of extra features. While this trim still has cloth seats, you'll get upgraded to premium cloth. This means even better comfort for your little ones!
Other features that are included with the SE Plus trim are:
• Fog lights
• Leather-wrapped steering wheel
• 2nd row Stow 'n Go seats
• Voice command
• Bluetooth
SXT Trim
Lastly, you can pick the SXT trim. If you think you can't drive a minivan without luxury, then you'd be wrong, as the SXT trim offers exactly this. With this trim, you'll get everything from the SE Plus trim in addition to fabulous leather upholstery with suede inserts. Also, the SXT trim adds power-sliding rear doors and a power liftgate.
A Powerful Engine
As we've mentioned above, all trims come standard with a 3.6L V6 engine and a 6-speed automatic transmission. If you know anything about engines, then you'll have noticed that this powertrain is a particularly powerful one. This means that whenever you're behind the wheel, you won't feel like it's tough getting anywhere. Also, the 6-speed automatic transmission makes every ride exceptionally smooth.
Lots of Space Inside
When you have kids, you know they come with lots of extra stuff. Whether it's a car seat, backpacks, or sports equipment, you need plenty of space to store these things. That's why you're getting a minivan, right? The good news is, you'll have plenty of space inside with the new 2020 Dodge Grand Caravan. Behind the 3rd-row seats, you'll get 31.1 cubic feet of room. And behind the 2nd-row seats, you'll get 78.9 cubic feet of room. Altogether, you'll have 140.3 cubic feet of cargo space. What makes the Caravan so special are its Stow 'n Go seats. Because these fold into the floor, this can allow you to take full advantage of the space in the back of your minivan!
A Smooth Ride
As we've pointed out earlier, this vehicle's 6-speed automatic transmission can make your rides smooth. But there are other components that add to your comfort. For example, it has an amazing suspension system that'll negate every bump in the road. You can trust that your little ones will fall asleep and stay asleep for long car rides. The handling for this minivan is also excellent. So, whether you're driving around town or taking the family on a road trip, driving will feel like a dream when you have the steering wheel under your hands.
Great Safety Ratings
The 2020 Dodge Caravan gets a solid 4 out of 5 stars from the NHTSA for their overall safety rating. Here are their scores broken down:
• Frontal crash rating: 4 out of 5 stars
• Side crash rating: 5 out of 5 stars
• Rollover rating: 4 out of 5 stars
The IIHS has also given this minivan a rating of Good for the majority of their categories. As you can see, this is a family vehicle you can trust to protect you and your loved ones whenever you're traveling about.
Test Drive the new 2020 Dodge Grand Caravan at Patriot CDJR
The article has now given you everything you need to know about the new 2020 Dodge Caravan. This vehicle is one with a powerful engine, smooth ride, plenty of cargo space, good safety ratings, and great trim choices. So, if your family is growing and you need a minivan to accommodate your activities, then know that you can depend on the new 2020 Caravan to get you where you need to be. Do you want to test drive the 2020 Dodge Caravan? Then head on over to Patriot CDJR. Or if you have any additional questions or comments, you can always reach out to our staff.
We appreciate your interest in our inventory, and apologize we do not have model details displaying on the website at this time. Please fill the form out below and our team will quickly respond, or, please call us at 405-654-1391 for more information.