The New 2020 Dodge Charger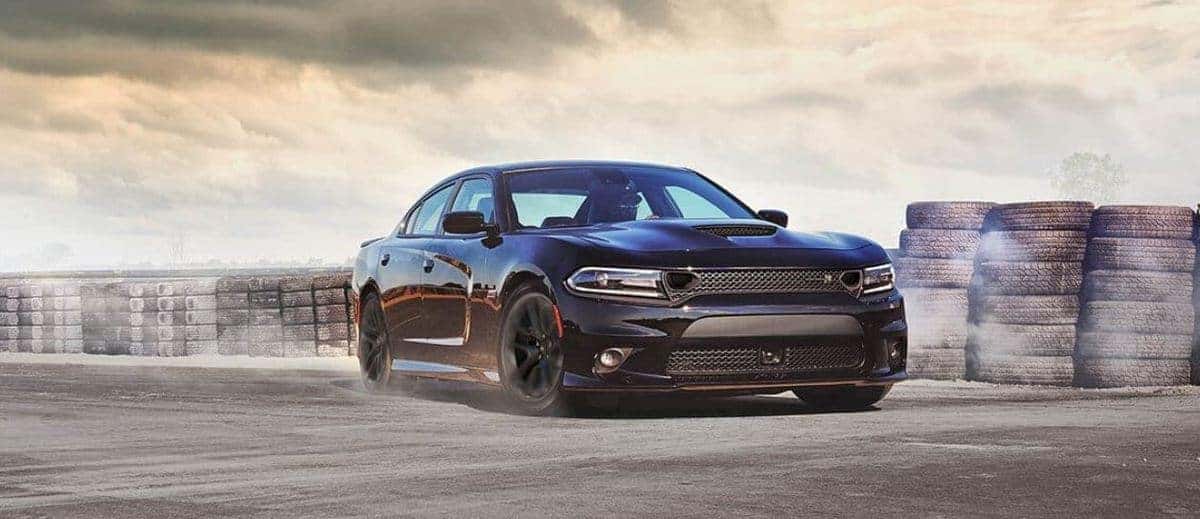 As you may have guessed, the Charger has remained popular throughout the years. If you're interested in the new 2020 Dodge Charger, then you're in the right place. We'll go over every detail, so you'll see exactly why this car is the best for you!
Trim Choices
The new 2020 Dodge Charger doesn't disappoint when it comes to trim choices. In fact, it comes with 7! They are SXT, GT, R/T, Scat Pack, Scat Pack Widebody, SRT Hellcat Widebody, and Daytona 50th Anniversary Edition. Read on to find out more about each trim.
The base trim is anything but basic. The SXT trim comes standard with a V6 engine that does 292 HP. You will also get an 8-speed automatic transmission and rear-wheel drive. For those of you who enjoy the all-wheel drive, you'll be pleased to know that you can always choose to upgrade. While you're on the go, you'll enjoy several features, such as a 7-inch touchscreen with Apple CarPlay and Android Auto, satellite radio, 2 USB ports, Bluetooth, and a 6-speaker stereo system. Other features include 17-inch alloy wheels, push-button start, remote start, cloth upholstery, and power-adjustable front seats.
Want more from the SXT trim? No problem! You can choose to upgrade for 19 and 20-inch wheels, leather upholstery, a heated steering wheel, heated front, and rear seats, and a sunroof. Other upgrades include an 8.4-inch touchscreen, HD radio, Wi-Fi hotspot, navigation, and HD radio. For safety features, this base trim also comes with rear parking sensors and a rearview camera. You can get a ton of extra safety features, such as:
• Forward collision warning
• Adaptive cruise control
• Automatic emergency braking
• Blindspot monitoring
• Lane departure warning
• Automatic high beam headlights
• Rain-sensing windshield wipers
GT Trim
The GT trim is a step up from the SXT, which means you'll get a more powerful engine. It also has a V6 engine, but it does 300 HP instead. While it comes standard with rear-wheel drive, again, you can always upgrade to an all-wheel-drive if you wish. When you choose the GT trim, you'll get everything in the SXT package, with the addition of a hood scoop, upgraded style for the front bumper, rear lip spoiler, and 20-inch wheels.
R/T Trim
For those who want the Goldilocks of trims, opt for the R/T trim. Here, you'll enjoy a Hemi V8 engine that does 370 HP. Like the other trims, you'll also get rear-wheel drive. Find all the features in the other 2 trims, as well as:
• 19-speaker stereo
• Daytona package
With the Daytona package, you'll be able to personalize your muscle car's appearance.
Scat Pack Trim
For an even more powerful engine, choose the Scat Pack trim. This one features a V8 engine that has 485 HP! What else does the Scat Pack offer? It includes line lock modes, launch control, an uprated cooling system, high-performance Brembo brakes, stiffer suspension, and a limited-slip rear differential. All these features give you a smoother ride. Inside, you'll feel comfortable as well. You'll enjoy a heated steering wheel and both you and your passenger will enjoy heated front seats.
Scat Pack Widebody Trim
The Scat Pack Widebody trim is essentially the same thing as the Scat Pack trim. However, the key differences are these: you'll get wider fenders and an adaptive suspension.
SRT Hellcat Widebody Trim
By now, you're probably expecting Dodge to give you increasingly better engines with each trim. In that case, you wouldn't be wrong, as this trim gives you a supercharged V8 engine that has 707 HP. The other features that come with the SRT Hellcat Widebody trim are leather upholstery, ventilated front seats, and heated rear seats. You'll also get blind-spot monitoring.
Daytona 50th Anniversary Edition Trim
This is a special edition trim, but we thought it'd be worth mentioning anyway. There are only 501 units of the Daytona 50th Anniversary Edition trim, so if you manage to get one, you'll be one of the lucky few! This is a trim that offers Daytona aesthetics, so if that's what you're into, it might be well worth getting it. Not only that, but you'll get the best engine: a supercharged V8 that has 717 HP.
Excellent Safety Ratings
You can have your cake and eat it too with the new 2020 Dodge Charger. You'll get the magnificence of muscle cars while feeling safe at the same time. The NHTSA has given this vehicle an overall safety rating of 5 out of 5, which means it's performed excellently in its tests. In fact, it received full scores for the side crash and rollover tests, and also received 4 out of 5 for the frontal crash test. These scores, plus all its safety features, make the new 2020 Charger one of the safest vehicles to be in.
Ready for the new 2020 Dodge Charger?
After reading this article, you're probably chomping at the bit to experience the wonders of the new 2020 Dodge Charger. With its choice in trims, powerful engines, and safety on the road, you can't go wrong with picking this muscle car. So, the next thing you need to do is test drive this amazing vehicle! Stop by Patriot CDJR if you want to test-drive the new 2020 Charger. Or if you have any questions or concerns, feel free to reach out to us too!
We appreciate your interest in our inventory, and apologize we do not have model details displaying on the website at this time. Please fill the form out below and our team will quickly respond, or, please call us at 405-654-1391 for more information.